How heritage conservationists are preserving culturally and historically significant artefacts and monuments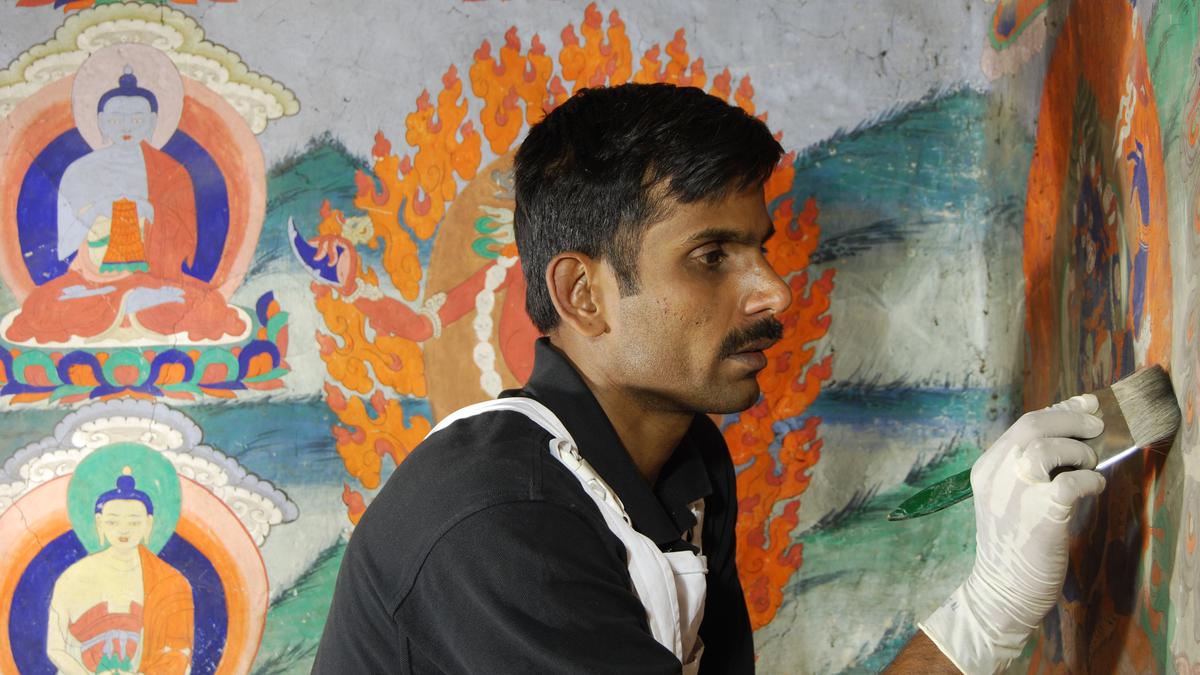 A leopard skin lies on a table at Namita Jaspal's lab, set on the second floor of her three-storeyed house in New Chandigarh, a township just outside the eponymous state capital of Punjab and Haryana. "It has come for restoration from a private collection," says Namita, the chief conservator of Heritage Preservation Atelier, a company she started in 2011. .
There are old paintings in the lab too, but Namita's work takes shape outside — in the wall paintings of the 16th Century Golden Temple in Amritsar, 18th and 19th Century temples built by Maharaja Ranjit Singh, and a nine-foot flag gifted by the Chinese to the British Indian Army in the 1800s. "In 2013, I conserved the wall paintings at one of the holiest, most-revered sites in Sikhism — Golden Temple. It took three-four years to complete the project as there was a lot of footfall and we could only work at night. We have also done frescos and wall paintings in temples from Maharaja Ranjit Singh's time. In all of them, there was an amalgamation of faith. In a Krishna temple, there were paintings of all 10 Sikh gurus," she says.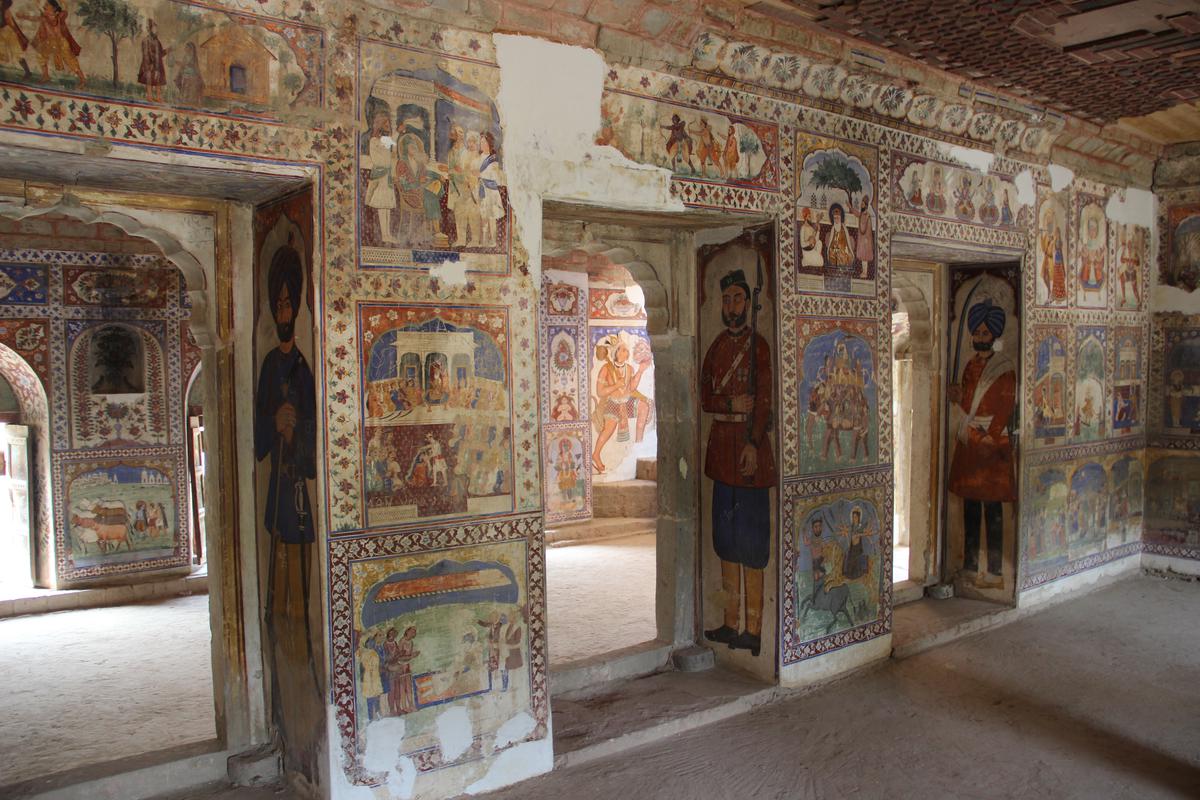 Namita is among the people bridging the gap between art and history in India, work which includes wall paintings and murals spanning several centuries. Nilabh Sinha, principal director of Delhi-headquartered INTACH Conservation Institutes, has dabbled in much older wall paintings. He restored those on Ladakh's 12th Century Mangyu temple complex. Nilabh, who also conserved nine oil paintings of the Rashtrapati Bhavan in 2008 and 2009, says it took three-four years to finish work on the paintings and the structure of the complex. "The original paintings at Ladakh had gold and natural pigments, but they had been overpainted garishly over the years by locals. The structure is made of mud, so the paintings and the structures had been damaged because of the roof leaking during heavy rain," he says.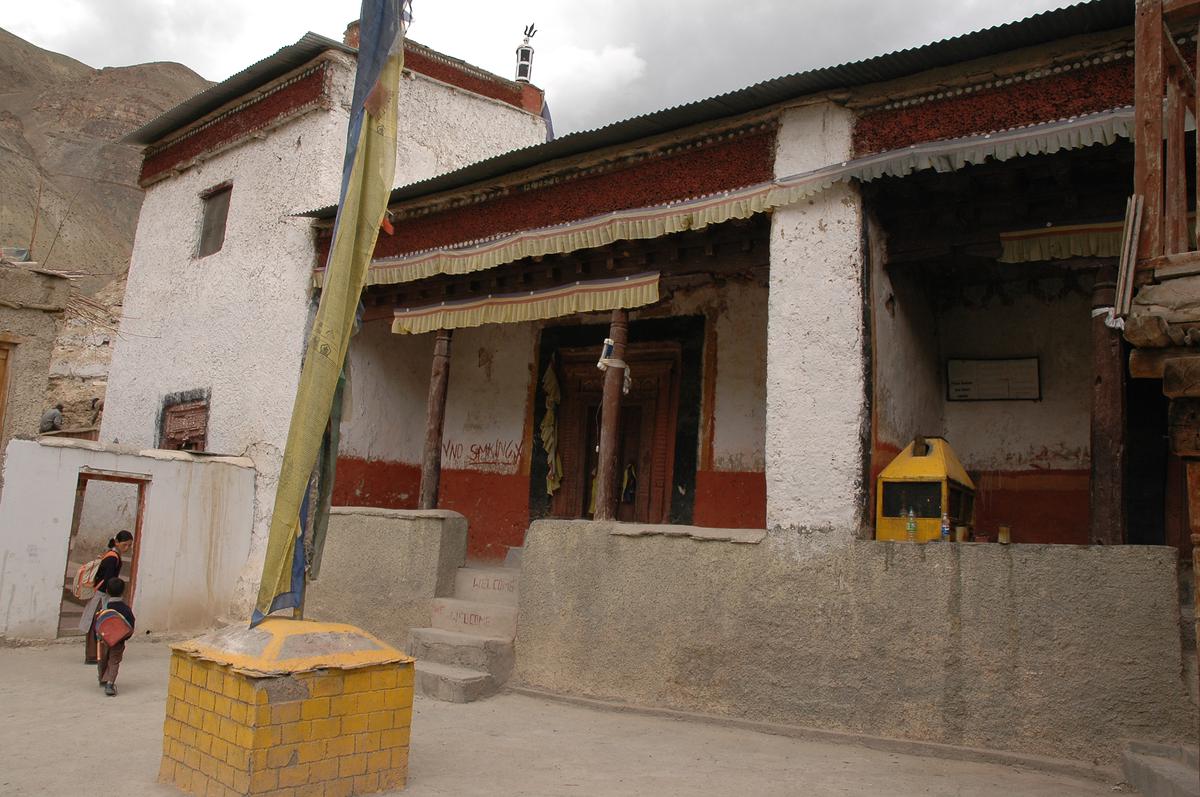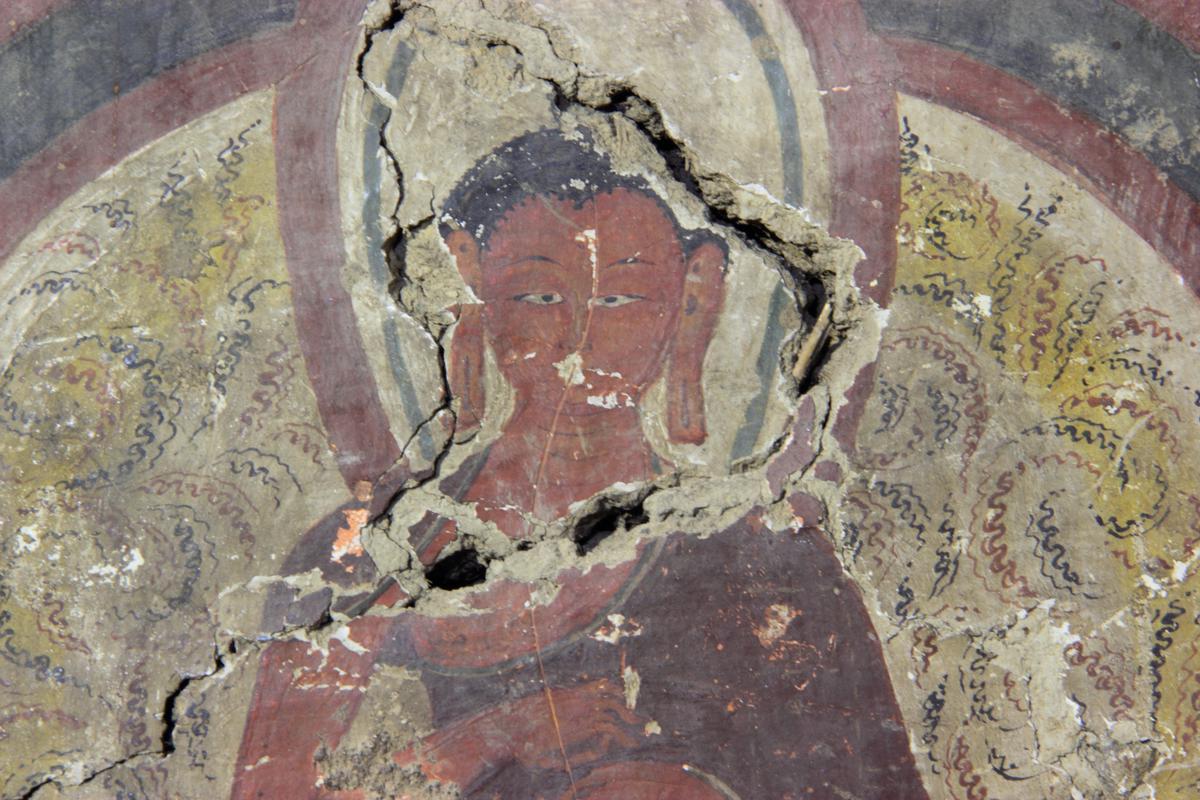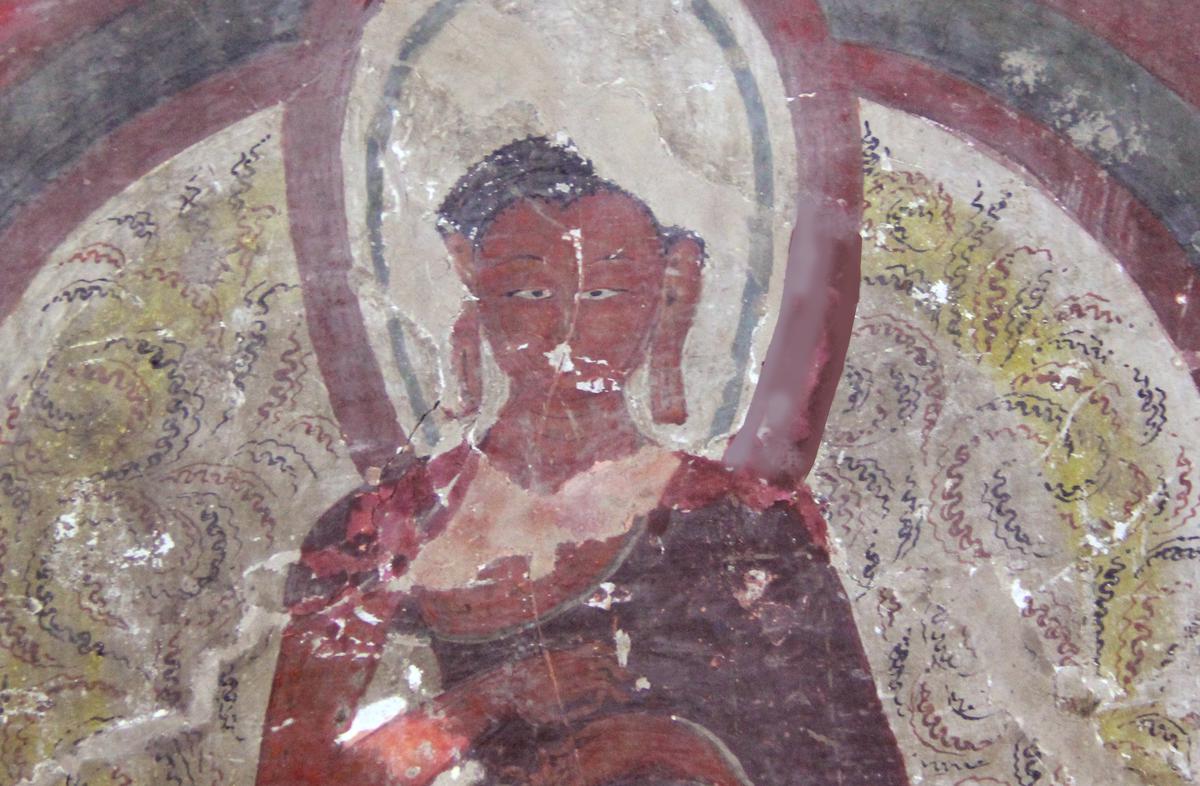 Nilabh's team also repaired, conserved and restored the complex's structure. He says they employed locals and trained them to continue preserving the monastery. "Local monks too were involved in our project," says Nilabh, who has also restored the 19th Century, limestone Flora Fountain in Mumbai. He outlines the difference between material conservation and monument conservation stating that the former involes any material that constitutes an art form, ranging from textiles to paintings, while the latter is a more elaborate process requiring architects and engineers. "In both cases scientific investigations go into the restoration of heritage," he says.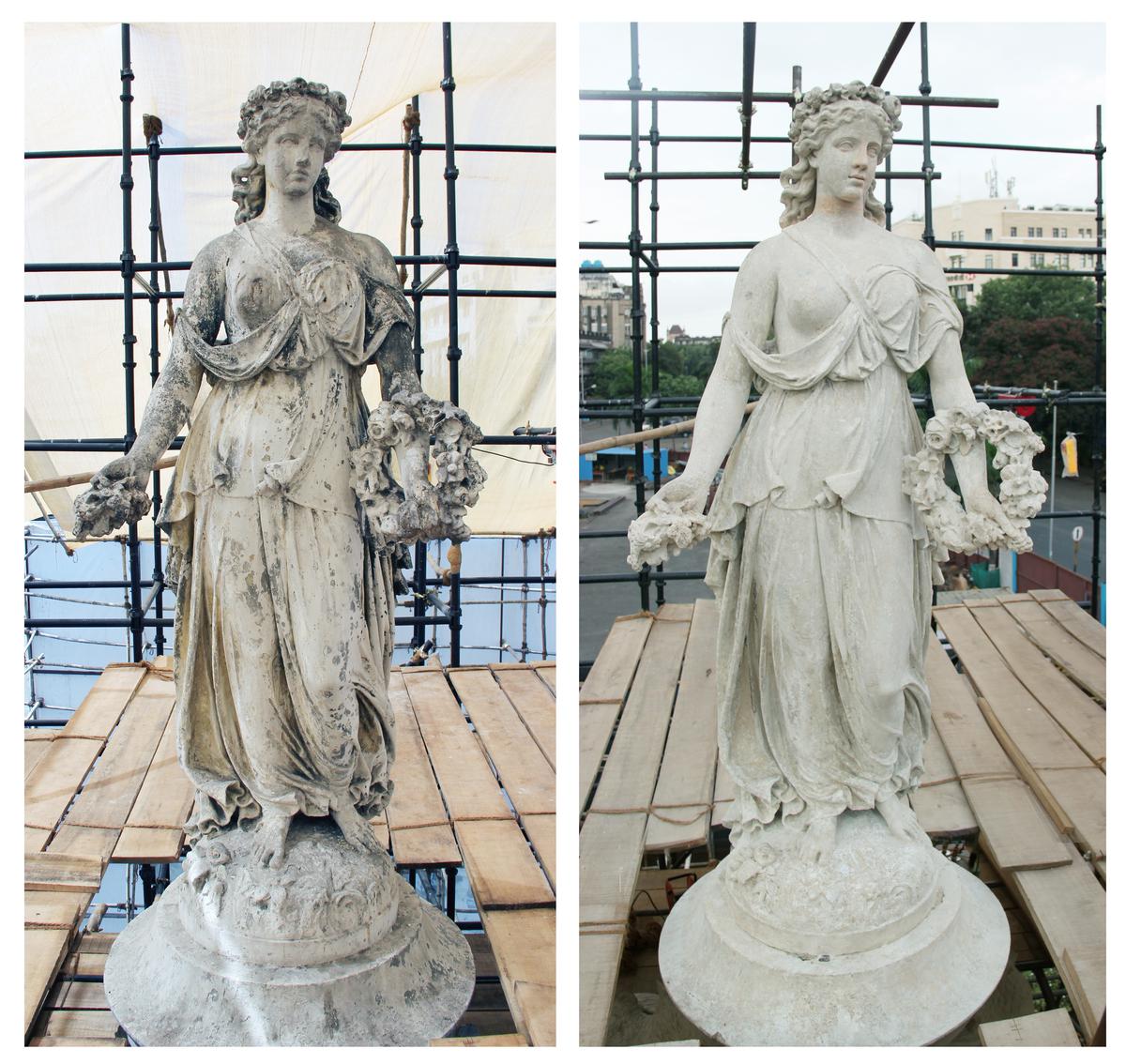 Sreekumar Menon, a freelance painting conservator, was involved in the conservation project of Sumda Chun in Ladakh, which was awarded for excellence by UNESCO Asia-Pacific Awards for Cultural Heritage Conservation in 2011. "We started in 2006 and continued up to 2010," he says.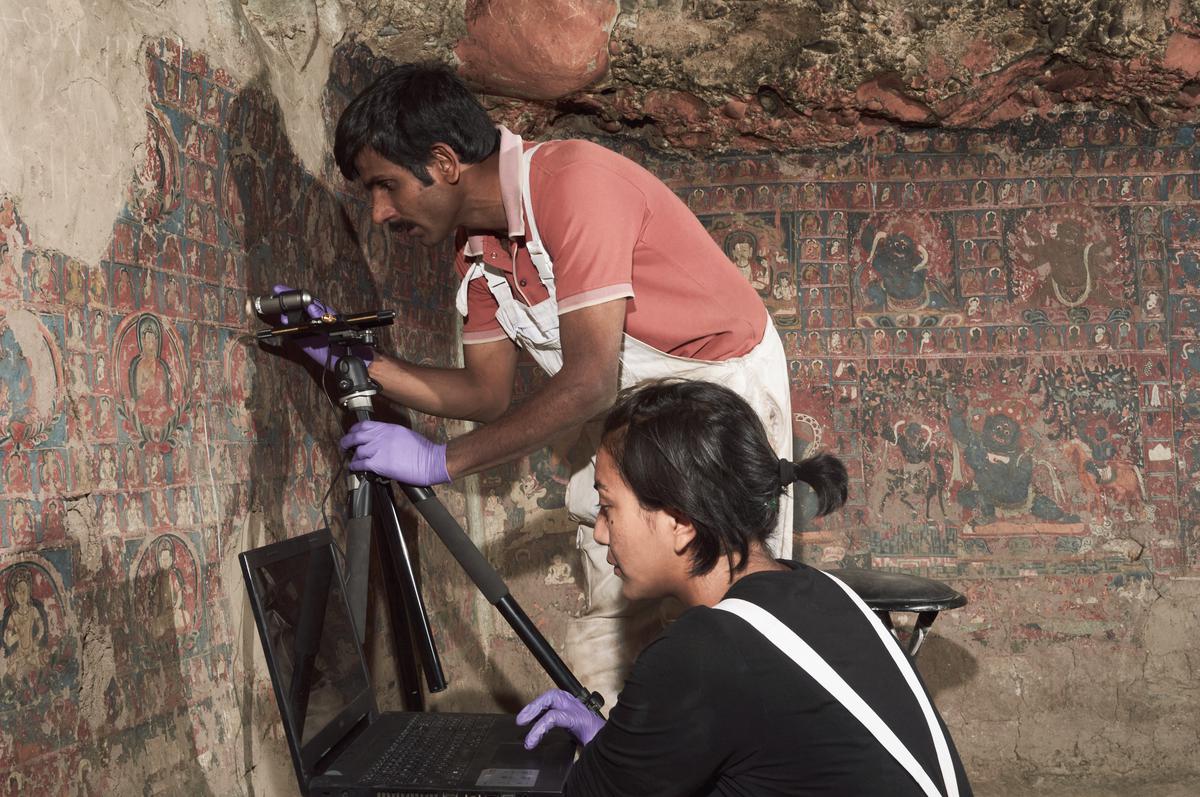 In places like Ladakh, where temperature drops to -20°C, work is not possible in winter. "There is more rain in Ladakh now, so it gets tougher. In all, we could work for 10 months in a year," adds Nilabh.
In both the projects in Ladakh, the biggest challenge was removing soot which had discoloured the paintings. For Sreekumar, work in Sumda Chun was the most enriching. "During the initial two-three months, there was no electricity. It was interesting to work without a mobile connection," he says.
Sreekumar says the guiding principle for an art conservator is staying true to the art. "The main thing is how much can one preserve a work of art. For the project in Ladakh, we work with local agencies and the local community. We don't know the artist, we only know the art school and dynasty that the art belongs to. The significance of the painting or the project is the main guiding factor; I pick up the ones that are at least 200-300 years old," he adds.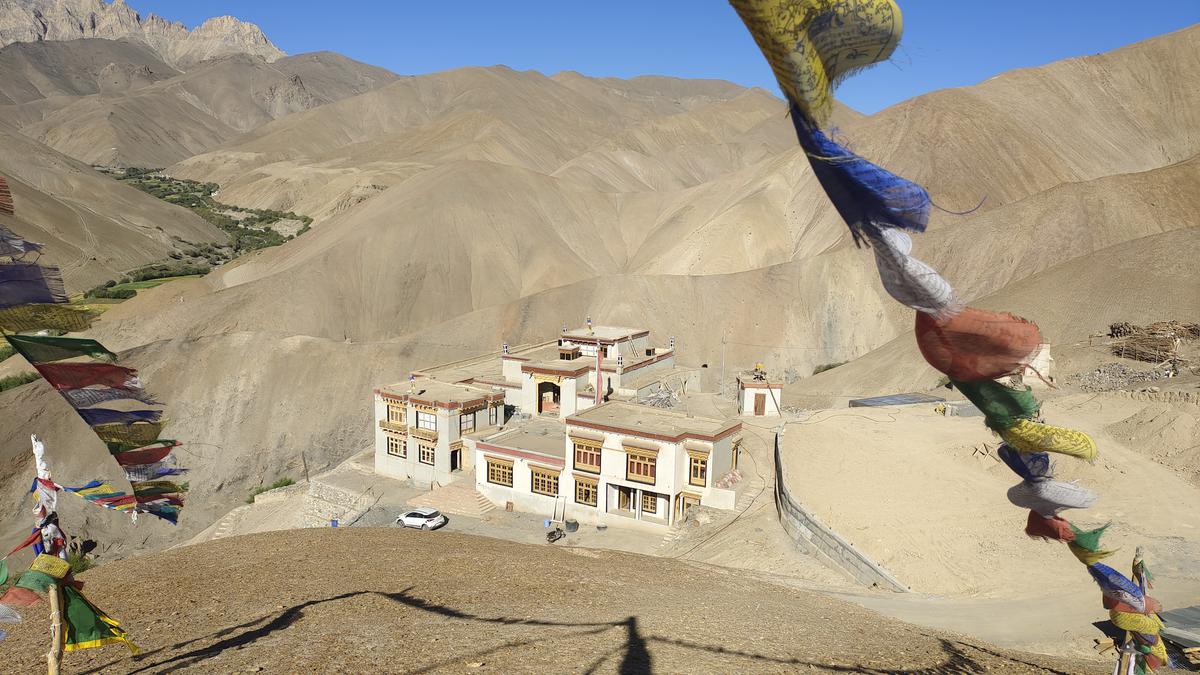 Sreekumar has also worked on private collections. When asked about the price it could take to restore a painting or structure, he says it depends on the project. "You could need team members for some projects too. But, by an estimate, the price could go up to between ₹20 lakh and ₹1 crore for a month," he says. "There are many variables — logistics, lodging for team, materials and many more. It is highly demanding to work on a site. Sumda Chun is among them: difficult, but rewarding."
The temple was listed as one of the 100 most endangered sites in World Monument Funds 2006 Watch List, along with three other Indian sites — the 17th Century Dalhousie Square in Calcutta, the 15th Century Dhangkar Gompa in Himachal Pradesh, and the 19th Century Watson's Hotel in Mumbai.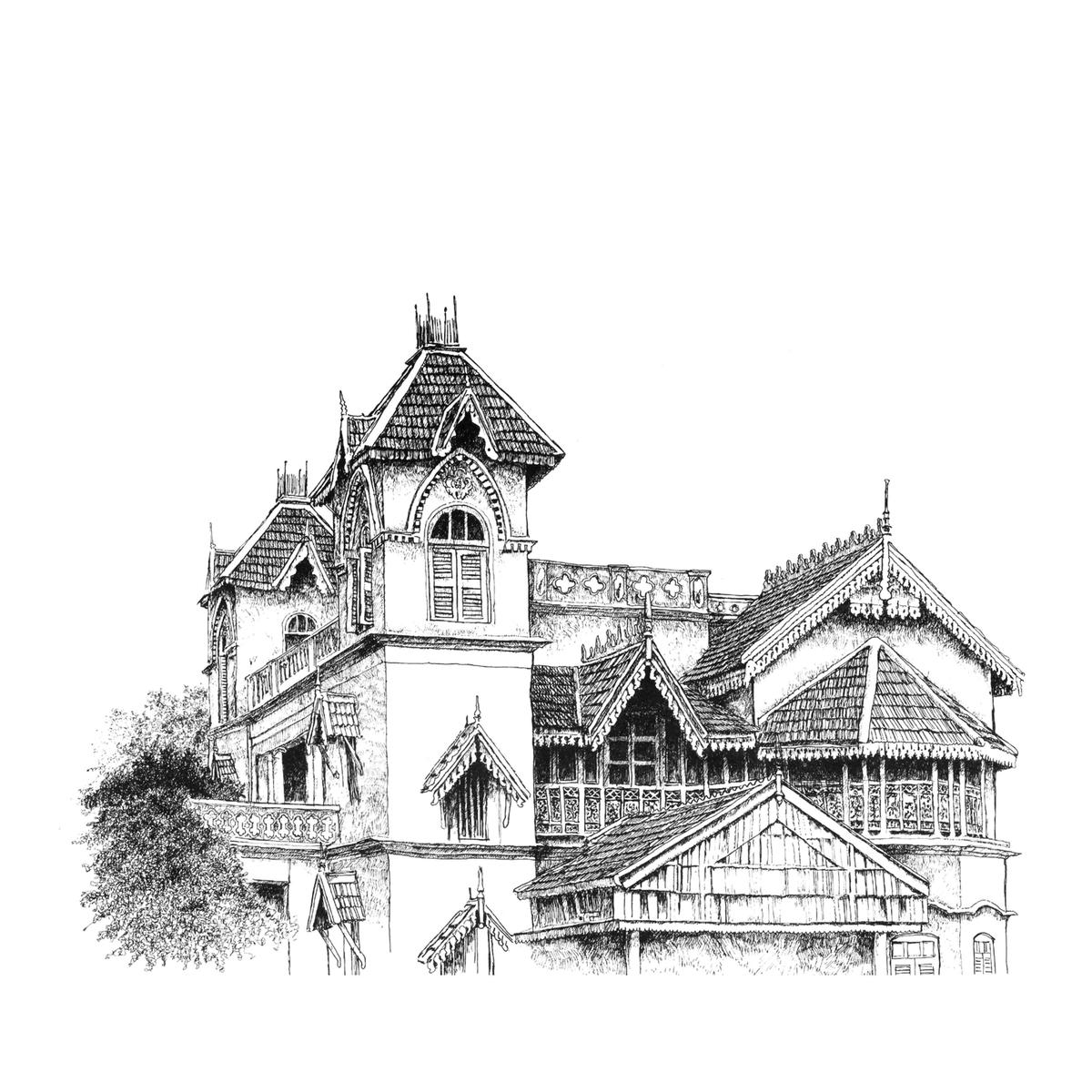 Sujatha Shankar, who specialises in architecture, planning, and restoration and conservation, is the convener of INTACH's Chennai chapter. She is also on the governing council and executive committee of INTACH. She has restored a bungalow which was over 100 years old and had colonial vernacular architecture. "The structure had been leased out to Sri Krishna Sweets. We put back light fixtures and preserved the flooring," she says.
The house, based in Purasaiwalkam, dates back to the early 1900s and is a vernacular idiom that evolves from Indo-Saracenic styles, says Sujatha. "The tenant, who occupied it, asked us to restore it. With regard to matching of materials, and skills employed, all of it is as close to the original as possible. The walls were in lime; the flooring, in some places, was replaced with handmade tiles compatible to the period. The only intervention was to install an elevator, which too was done without compromising on the architectural features. Other than working with lime and brick, much of the work had to be done in wood. We were able to replicate missing pieces. These were for the eaves of the monkey top," she adds.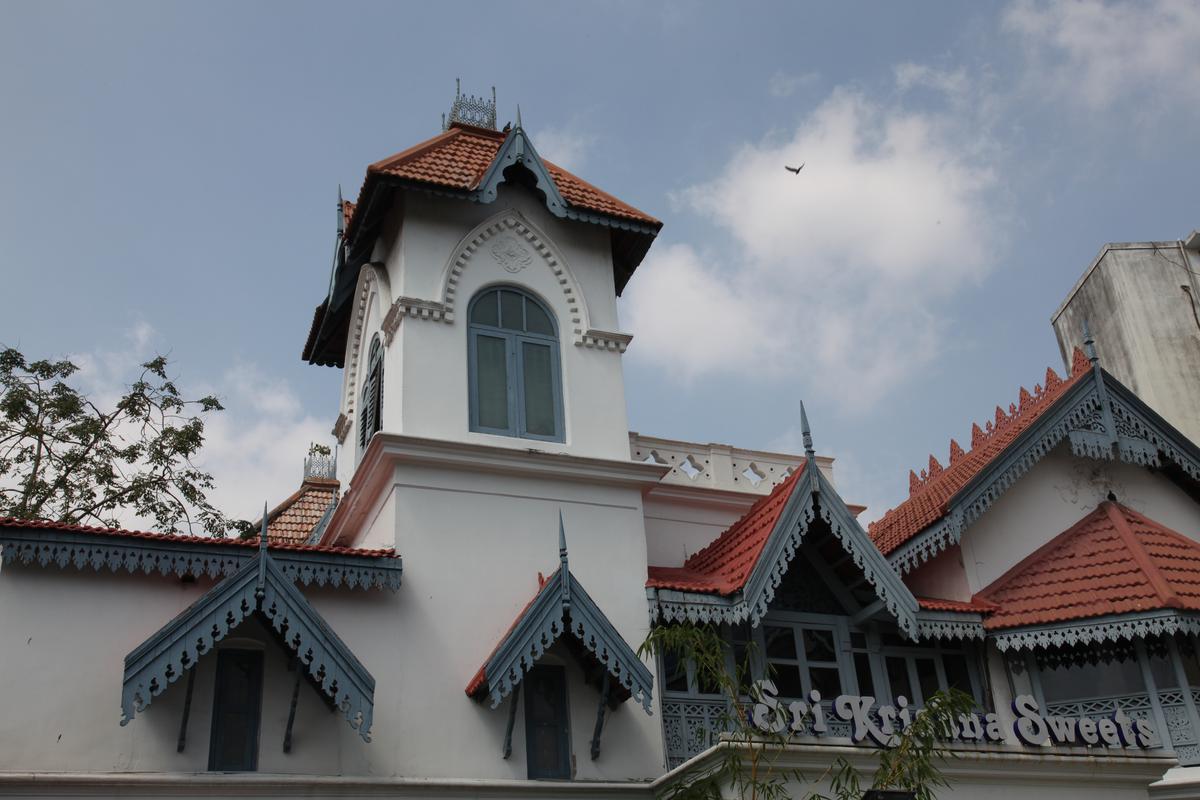 Sujatha has been practising for 39 years. She has mostly worked in Chennai, restoring and conserving structures dating to the British era. Challenges have also involved bringing modern utility to structures built over a century ago. "INTACH has been holding workshops on working with lime, timber and other materials to train labourers and masons to work in this area. As for research, it runs parallelly to the brief, condition assessment and photo documentation," she shares.
Training the staff is one of the most challenging tasks when it comes to conservation, echoes Sreekumar. "We hire conservators who have, at least ideologically, an idea of conservation. But that is not always a possibility, so sometimes we train people on site under the supervision of two or three senior conservators," he says.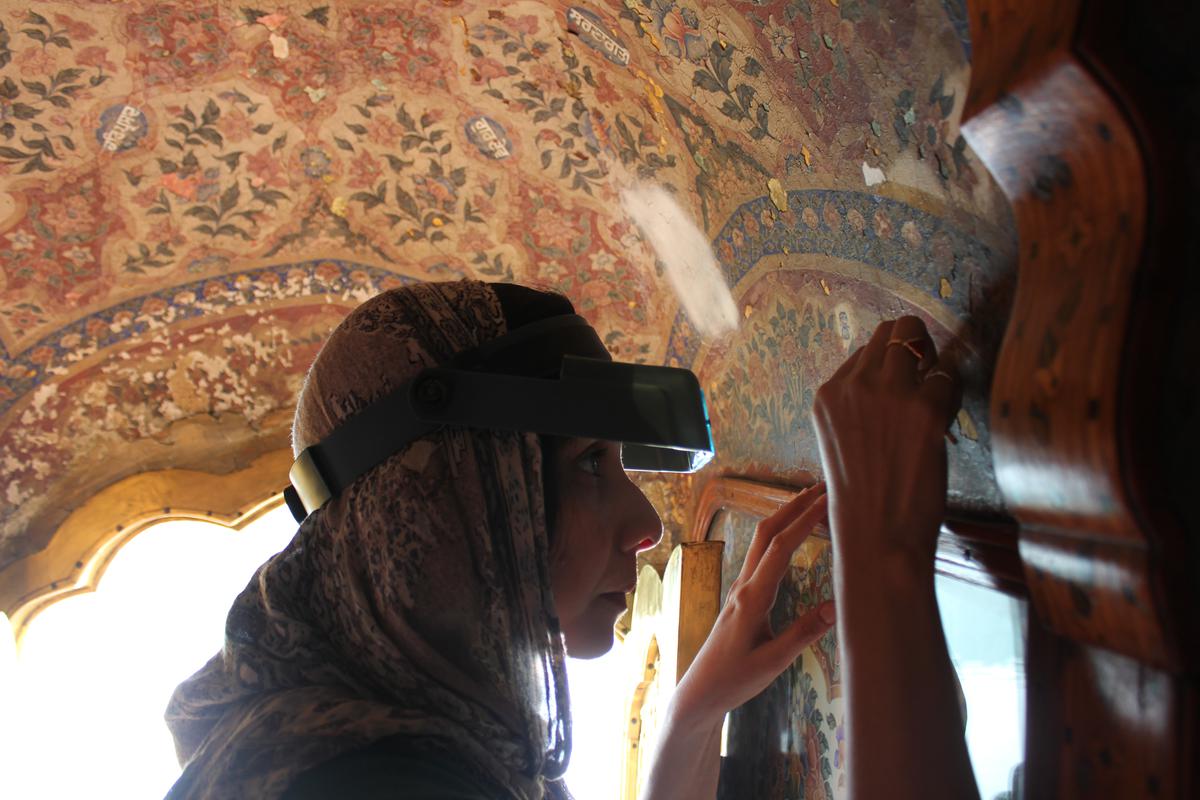 Recently, Namita restored 17th Century Sikh warrior Banda Singh Bahadur's angrakha, a piece of clothing. "We used needle and a transparent thread for it, and a weaker adhesive, so that it is removable. When it comes to materials, we're meticulous in our selection. We source specialised materials that match the object's composition and characteristics, often going beyond what's readily available in stores. This allows us to ensure an accurate and authentic conservation process that effectively addresses ageing effects and maintains the object's integrity," she adds.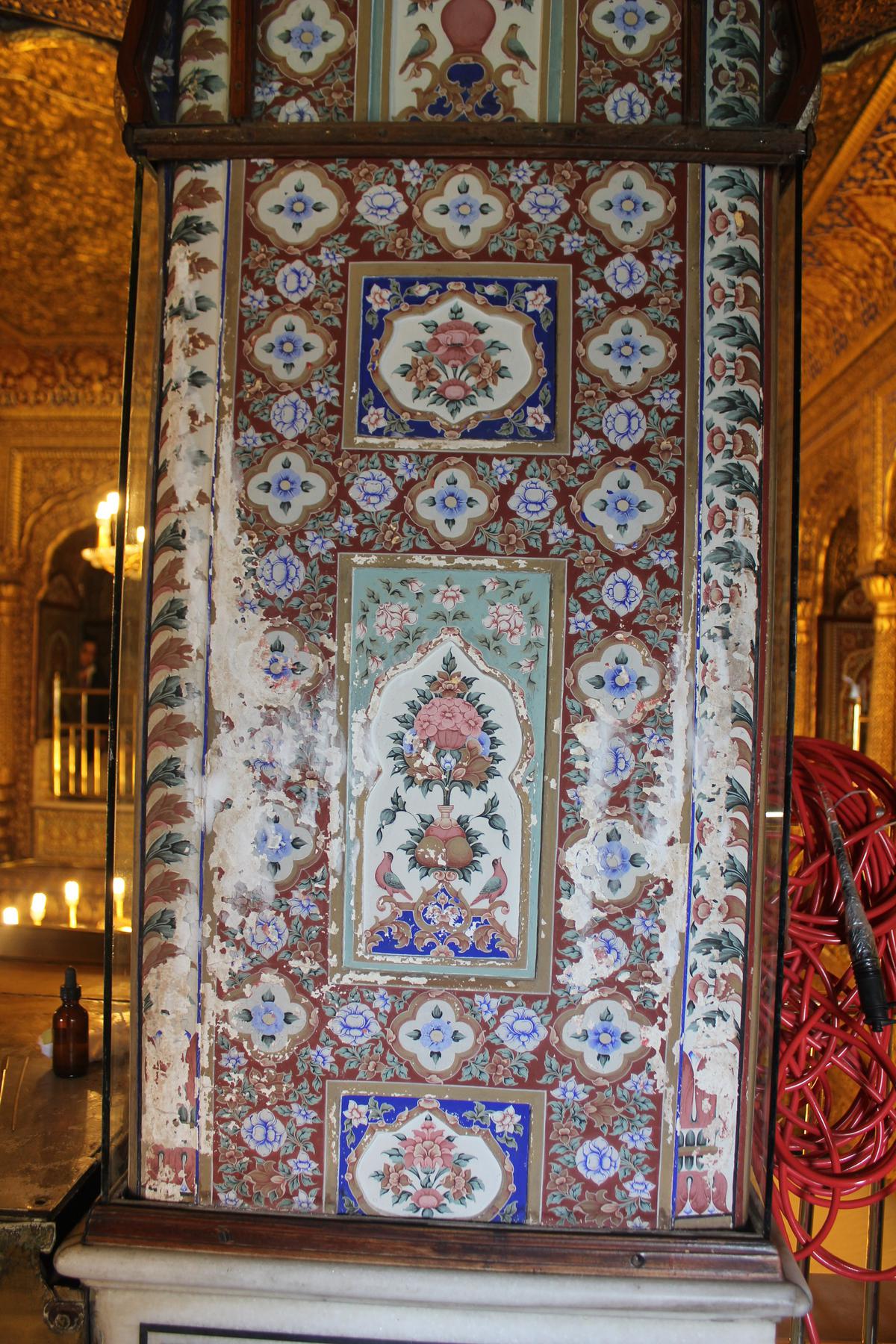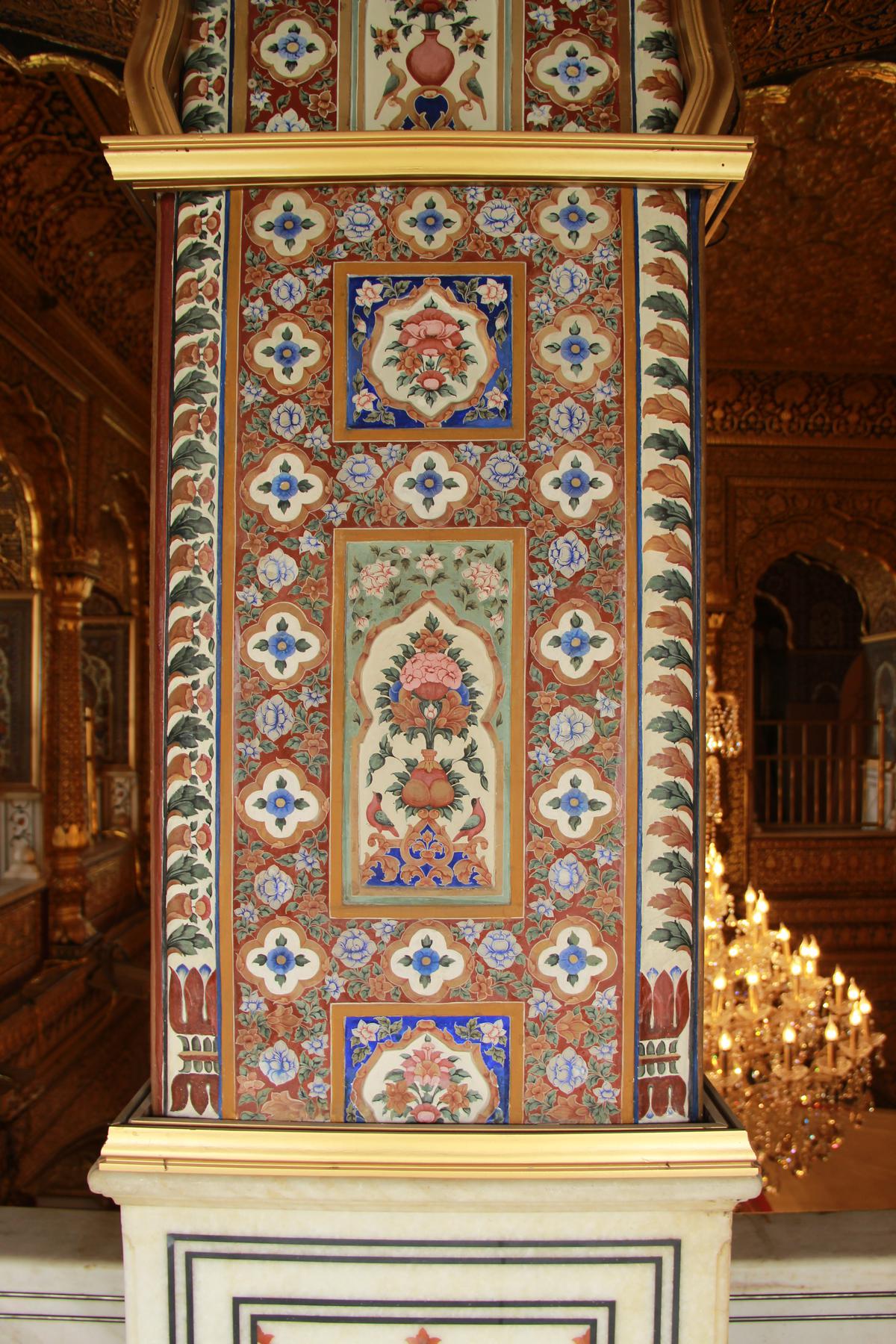 For Namita, the commitment to upholding the originality of each object is paramount. "We understand the importance of striking a balance between conservation efforts and preserving the object's inherent value. Through our diligent adherence to ethical guidelines and thorough research, we're able to achieve conservation results that honor the object's history without drawing any unwarranted criticism," she shares.
Golden Temple, she says, was a huge learning experience. "I needed artists, but had to make it clear that they did not have to show their artistic skills, but just fill the gaps from where the paintings were chipped off. They could not use any material; we had to tell them what pigments they needed to work with," she says. "You cannot make new art on something that has already been made; that's one of the key points of restoration."
In concurrence with Namita's views, Sreekumar highlights the most significant responsibility of a conservator: "Respect the art of the creator."
For all the latest Entertainment News Click Here 
 For the latest news and updates, follow us on Google News. 
Denial of responsibility!
NewsBit.us
is an automatic aggregator around the global media. All the content are available free on Internet. We have just arranged it in one platform for educational purpose only. In each content, the hyperlink to the primary source is specified. All trademarks belong to their rightful owners, all materials to their authors. If you are the owner of the content and do not want us to publish your materials on our website, please contact us by
email – 

[email protected]
. The content will be deleted within 24 hours.